Support Each Other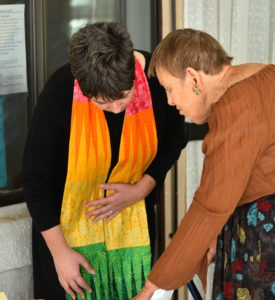 If you are looking for help with difficult challenges, Chalice may have a support group to help. You are not alone.
Chalice Men's Support Group
This men's support group provides a safe and supportive environment for men to share their personal concerns in a strictly confidential setting. The discussions of our group are formatted around guidelines created by the Unitarian Universalist Mens' Network which emphasizes conversation that engenders connection between men. Meetings take place on each month's second and fourth Wednesday from 6:30 PM to 8PM. New members are welcome. Call, text or email if you are interested in joining us.
Contact:
Phil Comer: philcomer13 @ gmail.com, 410-608-8507
Widows' Group
Women who have lost a spouse meet monthly for lunch and mutual support. Contact Rev. Sharon for more information.