Play and Sing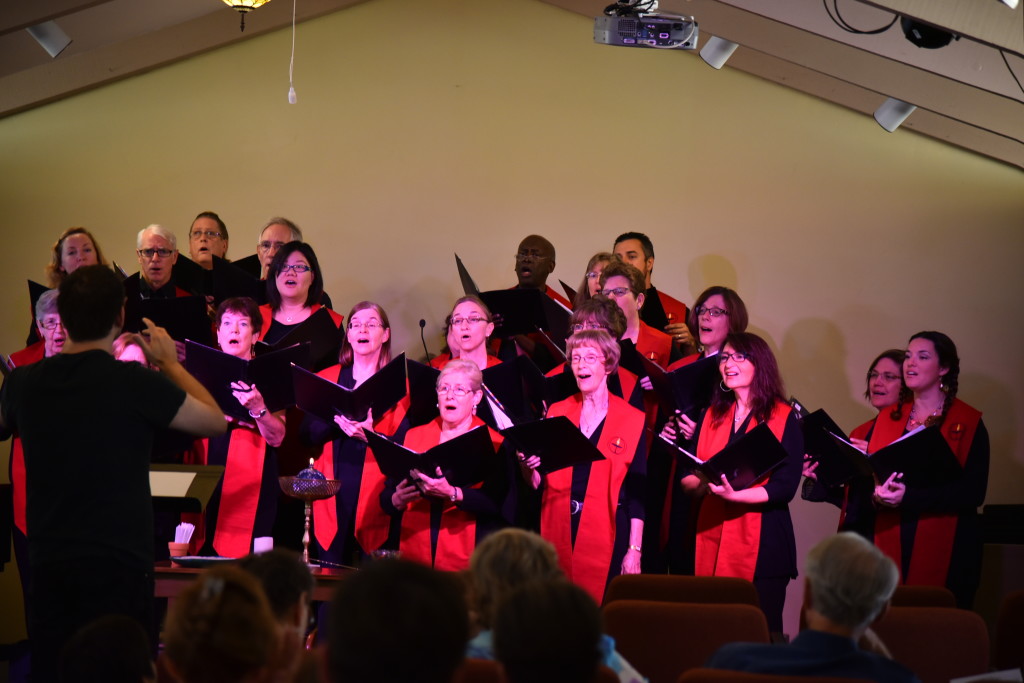 For each of these groups below, please call the office at 760-737-0393 or email the contact person listed below for the the most accurate meeting times and days.
The Chancel Choir is our adult choir that is open to anyone who enjoys singing. The group rehearses on Thursday nights from 7:30 – 9:00 p.m. in the chapel, and sings a wide variety of musical styles at worship services two Sundays per month. Read more about the Chancel Choir…
Contact:
Handchime Ensemble
The Handchime Ensemble is a multi-generational ensemble open to ages 10 and up.  The group rehearses on Thursday nights from 6:30 to 7:15 in the chapel.  Handchimes add a uniquely beautiful sound to the worship services.  The Handchime Ensemble incorporates handchimes into many aspects of the worship services, including accompanying hymns, enhancing ritual, and providing special music.   Although not required, some experience reading music is very helpful.
Contact:
Readers' Theater Group
This group meets monthly, on the 4th Monday at 6:45 p.m. in the chapel at Chalice. All are welcome. The purpose is simply to read together and enjoy a variety of plays, which are chosen based on member recommendation.

Contact:
Spirit of Chalice
The Spirit of Chalice is Chalice children's choir is geared toward children in Kindergarten through 6th grades. The Spirit of Chalice currently rehearses on Sunday mornings from 10:30 to 11:00 AM.
Contact:
Sarah Shapard: shapardpalmer @ yahoo.com